Best brace for wrist tendonitis

Jul 22,2022

Tendonitis of the wrist is a common problem that can cause pain and swelling around the wrist. Tendonitis of the wrist is caused by inflammation of the tendon, which can be treated in two ways: 1. To reduce activity, you can wear braces or brace for wrist to fix the wrist and reduce the activity of the wrist, which can reduce local inflammation and promote the regression of inflammation and tissue repair. 2. Can carry out local physiotherapy, there are many ways of physiotherapy, such as infrared shock wave, ultrasound and other local physiotherapy, but also through hot compress or baking electricity and other methods to promote the absorption of inflammation and tissue repair.
What is the best brace for wrist tendonitis?
1.Sport compression wrist guard, winding structure, tightly wrapped joints, can ensure that the movement is not loose, effectively reduce the damage caused by palm and wrist movement, high-density knitting, so that better elasticity, delicate wear-resistant edge, will not be placed, elastic bandage, high elastic pressure, flat Velcro, more stable and firm, easy to carry, anytime, anywhere, so that the movement is easier.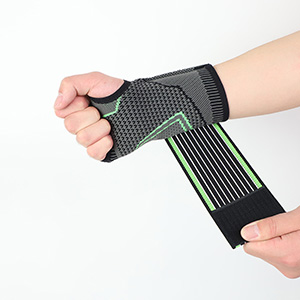 2.Wrist brace for carpal tunnel splint , using OK cloth fabric, built-in steel plate, three Velcro fixed and pressurized, freely adjustable, easy to wear, built-in curvature steel plate in line with ergonomic fit wrist Radian, can be used for medical fixation of sprain fracture, comfortable thread breathable lining, plus triple binding, more stable protection, fit wrist tissue structure, firm and durable.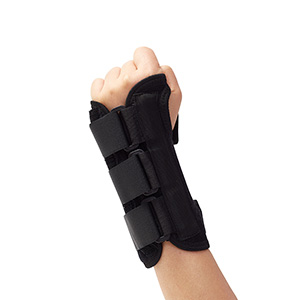 Which of these two wrist wraps would you choose? Or you can log on to our website to learn more about products: www.kneesupportfactory.com. make an inquiry, email: sales@cqssports.cn