Best knee brace for meniscus tear

May 20,2022

Meniscus tear is a very common sports trauma in sports, often due to the uncoordinated movement of the joint, such as kicking empty, opposite foot, or tripping while running, causing the meniscus to get stuck between the femur and tibia, causing a tear. What are the best knee brace for meniscus tears?
We can wear straps and high elastic knee pads, which are professional sports knee brace for torn meniscus that can protect the meniscus.
Wrap around knee brace, this knee brace are made of nylon, spandex and latex filament, double elastic pressure belt, comfortable and breathable to prevent slippage, better stabilize the knee joint, and restrict meniscus movement. The middle stable shock absorbing patella ring protects the patella and protects the tendon and meniscus. Three-dimensional system, soft, elastic, breathable, comfortable fit knee joint. It can effectively protect the knee joint and the ligaments around the meniscus.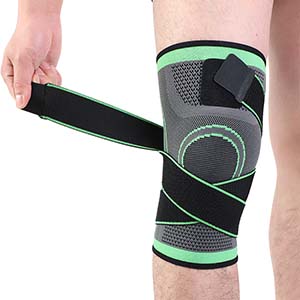 High elastic immobilizer knee brace, this knee braces made of nylon and neoprene, the middle ring gasket is designed to effectively protect the patella, easy for us to wear and take off. The thermal insulation material of neoprene can better maintain the temperature of the joint, not only protect the patella, but also keep warm, at the same time, there will be elastic support bands or elastic bars on both sides, which can limit the excessive flexion and extension of the knee joint to a certain extent.
If you want to buy these two kinds of knee pads you can contact us at sales@cqssports.cn. If you need more information, you can visit our website www.kneesupportfactory.com.